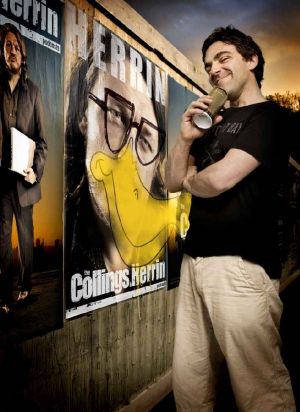 I am slave to the sat nav. It's unbelievable how quickly one can get used to a piece of technology that we lived without just a few years ago.
My sat nav broke down a couple of weeks ago and I have been forced to return to the awful old days of navigating via maps and signposts and directions printed up
from the AA Route Planner
(ok, that's fairly new technology too, but still useful in a tiny-onboard-computerless world).
The sat nav has taken most of the stress out of my driving life. I have to travel to lots of places I don't know and it's important I get there on time and my sat navs have saved my bacon in the last three or four years. As well as making me a much better driver.
Though suddenly having to do without I realise how it has made me almost totally unaware about how to get around. I can't do without it. Even when it's a route I've done many times before, even if I am heading for London town which is the best sign posted place in the country. I know nothing about which roads go where, or how to get around. I need to be guided by a tiny, speaking machine or I am literally lost. Not only that but I can lose it too. I get flustered and drive like a man who thinks his horn is his indicator and who hates anyone on a bicycle.
Tonight I went to Faversham for a lovely gig in a tiny theatre, somewhat overshadowed by the swimming pool in the same complex. But it was a terrific audience and we messed around, took the piss out of each other and had terrific fun. I managed to get there without making too many mistakes, thanks to a printed up route from Routemaster. I didn't print one up for the way back. I thought I'd be able to find my way.
But I was tired, having got up at 6am and done a day of auditioning actors for the forthcoming "Absolutely Scrabulous" reading (very exciting cast - really looking forward to this now) and my brain had its traditional post gig fug and though I somehow managed to chance across the M2, which I thought should take me back to London and thus home without to much problem, I somehow ended up missing my turn off towards New Cross and going through the Dartford Tunnel. I had to pay a pound toll for the privilege.
It was interesting to see a part of town that I didn't know, but I really wanted to get back to my bed and I wished my knackered road knowing pal was there to help me. I was in danger of ending up in Scotland.
I managed to get back heading in the right direction, but still took a somewhat roundabout route back to my home, probably adding an hour to my journey. I am just useless without my sat nav. I just hope that Dr Who is never proven wrong and they turn out to be a conduit for the Sontaran takeover of the world.
It makes me wonder how we managed in the past. I mean how did the people in the Middle Ages manage to get their cars to where they were going, with just parchments to work with. The idiots.
Filling up my tank just before I got home I realised that luckily the increasing price of oil is not only going to put lorry drivers and fishermen out of business. Soon no comedian is going to be able to afford to drive round the country. The laughter will end and with it our civilisation. Come on Gordon Browns. Free petrol for us all! It's a definite vote winner.
As it is we are probably on the verge of the collapse of Western Civilisation and worst of all I will have no way of knowing where I am going once it's gone.
And here is another Steve Brown masterwork, with Andrew Collings confirming the rumours about the extent of our relationship by transforming me into a duck, the most sexually exciting creature to the zoophilic homeopath. Look at him thrusting his groin towards my bill. Now that's homeo-erotic. The mother ducker.
You have only got til the end of 31st May to donate to
The Justgiving Programme Fund
, if you want your name in the programme. Been some amazing donations and I'd be very surprised if any of you can top the amazing 680 pounds from mad pixie. But I'd be delighted if you did. Or indeed if you gave any amount. Don't miss out on getting your name in an artifact that might one day possibly be the last remaining vestige of the human race. Donate today!