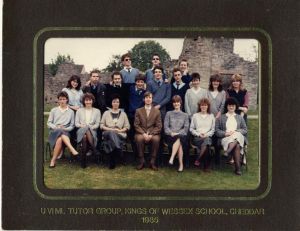 The postman arrived with three days worth of letters this morning - hey I walked from Willesden on Monday without a single complaint (cough) and yet you couldn't make it down here from the depot at the North end of the Westfield.
But baby Jesus is watching over me, because the mail included a tax rebate that will pay for my new gear box. Even though it is and was always my money, it still feels like a gift from the infant Messiah, thanking me for all the good work I have put in on his behalf. Stupid baby Jesus, he's just a baby and so doesn't understand sarcasm. He just likes it when people say his name. I just hope the grown up Jesus doesn't tell the mini version what's really been going on, or I am going to catch it.
But better than a huge amount of money that had been unjustly stolen from me by the tax man (and it took them over six months to get it back to me and do they pay me any interest - do they fuckadiddly? I suspect they wouldn't be so understanding if things were the other way round) was a couple of parcels from my mum containing some more childhood momentos discovered in the latest attic clear out. What am I talking about? The money was best, but it was still cool to have this stuff.
Amongst the paraphernalia was a photo of my Sixth Form tutor group that I had been searching for when I was putting the Headmaster Son poster together. I remember the day that was taken, though can't quite recall why Steve Cheeke and Dave Tozer decided to wear shades for the pic. There was some reason (maybe parodying some lads in a previous such photo) and it wasn't that they were trying to look cool. Which is lucky really.
I have my arms round curly-headed
Geoff Quigley
(remember when you had some hair Geoff?) and an uncomfortable looking Mike Barron.
Brian Bancroft
(who once had a table thrown at him in the Cantonese takeaway), in the back row, is leaning on the shoulder of Steve "My friends call me Marshmallow" Marshall (though not very fair to make that his nickname, but that is the first thing he said to me when I met him some eight or nine years before this photo).
Front row on the far left is
Fiona Pope
who I loved from afar for a good couple of years, though why I didn't pay more attention to Penny Radford standing behind her.
In the middle is our Malc Litten, our English teacher and tutor, his trousers riding rather high and showing off his socks. But he was a lovely man and a great teacher.
Don't we all look ridiculous.
I can name nearly everyone and have fond memories of them all. Except for the girl on the far right on the middle row. I have no idea who she is and I think the fact that she's got a slightly different uniform to the others suggests she was either a) just passing by and decided to run over and join the fun or b) was maybe someone who had been in the year above and was taking this year again. Alas whoever she was I have forgotten her. But happy and ridiculous memories of all the others. How could twenty-four years have passed? What would we look like if we tried to recreate that photo now? Not quite as much big hair I imagine - though I've got more.
I have no idea how old Mr Litten was back then. It's hard to tell isn't it? He could have been 30, he could have been 40. He's got to be in his 50s now whatever. Although quite a few of my teachers have very sadly died (and a few of them well before their time) I am pretty sure Malc Litten is still rolling on. In fact I am guessing
this book is by him
. Why don't you all buy it? That would be a nice surprise for him. Especially if it's a different Malcolm Litten. But at that price it better be the best book ever written. I just hope he's still got his sideburns! Thanks for those wonderful years, sir and for somehow getting me through my A level English (much to your own surprise I expect).
But look at those young fresh faces. Could they ever really have imagined what their lives would be like a quarter of a century later? I hope you're all doing fine, the class of '85. I wish we were still there, larking around. Come on let's go back.
Rather more excitingly, amongst the new bumph, there seemed to be a letter from the 13 year old me to the me of now. The envelope says, "To You - PS try to be in the future it will be alot easier for both of us".
Sweet baby Jesus (send me another cheque) what was this going to be? Something incredibly useful for the live show - perhaps almost exactly what I do in the show.
Sadly it is not quite a manifesto of my hopes and expectations, but a slightly post modern dialogue between me and whoever happens to read the letter in the future. It's not all that illuminating. Though it starts brilliantly. Written on the 23rd April 1981 it reads,
"I hope 'you' are a long way in the future 'cos then you can't hit me for all the things I'm going to say about you.
If I ever become famous, which I will, I exspect I shall have at least 3 wives (not at the same time)".
Ah, how sweetly embarrassing. How exactly wrong and yet how almost exactly right. But good that I associate fame with multiple marriages. I was at least aware that the future I saw for myself would be one where commitment would be difficult for me.
But so far not as famous as I seemed certain I would be and no wives at all.
The rest of the letter is clearly improvised and doesn't really work, though is interestingly meta for a 13 year old. It is a dialogue between "me" and "you". Here's a bit of it, meaning you become "you"
"You - Hey wait a moment you're writing all this down that means I am a purely fictional character
Me - Not when you, I mean really you reading this now, start reading. Then you will cease to be fictional an will become factual. Infact if more than one person reads this you will become more than one person.
You - How embharrassing (spelt wrong)
Me - Not really it could be quite fun really.
You - But what sex am I? I mean...
Me - You will find out when you read this.
You - What if I don't read it?
Me - Then you will remain fictional trapped in this piece of paper and will die with the death of me or the destruction of this paper
You - What a confusing concept."
So it goes on. I was a little Pirandello even then, quite clearly. But at least you finally know what sex you are.
Oh and I liked this bit from an old exercise book summing up my four years at middle school:
"There were some embarising moments though when I wished I hadn't opened my big mouth. Like when Mr Gosling came into our drama lesson and said, "Is there an old bag in here?" Then I piped up and said "Yes, Mrs Haxell!"" (our drama teacher)"Of course I apologised."
Interestingly I note that my English teacher, Mrs Harris-Bryant has put a tick by this joke, so presumably she concurred with the sentiment.
I was a naughty, cheeky boy.