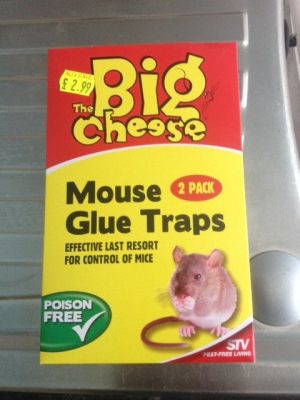 4264/17183
If I was Charles Bronson in the Great Escape I'd be writing 23 in chalk on something right now. We drove into Edinburgh in the sunshine this afternoon. We picked up our keys and tried to locate our flat, which took us a while. Even by Fringe standards we are paying a lot of money this year so I was a bit disappointed by the pokiness and students nature of the residence. But we were already frazzled from the journey and getting a bit lost and trying to locate the place and the fact that we had to park quite a long way away and carry all our stuff up lots of stairs. It's a nice enough abode, but for the money we are paying you'd expect us to have booked the whole of Edinburgh castle for a year. When, oh when, will the people of Edinburgh reward me for my dedication to their Fringe with free accommodation and a nice parking space. I know they made me their king, but I'd rather save cash than be bestowed with honorary positions with no real power.
The owner left us a nice and friendly note, but pointed out that we would be unable to ring him as his phone doesn't work abroad. I wonder how he has managed to afford a month's foreign holiday….
I have also paid for a parking space this year (again you wouldn't believe how much it costs), although the owner couldn't let me in until 3, but it turned out to be pretty close to the flat, which is a bonus, but down a very narrow lane which threatened to take my wing mirrors off. Later as I went back and forth unloading some groceries I passed a man pissing in broad daylight in this alleyway. Having completed his business he then staggered onwards and encountered a young woman walking in the other direction who he crapulously attempted to engage with, even though she had almost certainly just seen him pissing. Her heart must have been made of stone as she simply ignored this wet-dicked, piss-fingered Casanova. He told her that although she was saying no that he felt she was still interested. This man could read women so well. I kept half an eye on the situation and luckily he was too drunk to be of any kind of real threat to her. But my garage door dongle wasn't working and I feared that he might catch up with me and take out his frustrations with his fists on my beautiful face. But he staggered onwards. It had been a tense and unsettling drama and the man's portrayal of a pathetic drunk had been spot on. Five stars.
Once we had got everything into the flat and had a little sit down and realised there's no point in mourning our spent money we felt a little bit happier. We're in a good location, (especially if the toilet breaks and we want a wee - we're only yards from a quiet alleyway). My wife found some "last resort" sticky mouse traps in the cupboard (the ones that mice have to gnaw their own legs off to escape, which we won't be using) so there's a chance we might even have some little pets while we're here. It's great to be back.